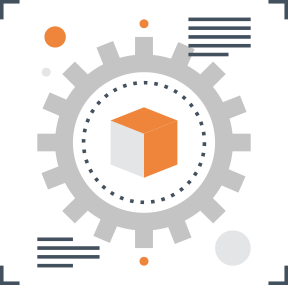 Software Development
We've got the Source Code!
APOGEE Development teams approach SWDev as an art but remain laser focused on cost, scope, schedules, and usability. Let's work together to deliver platforms that solve your most challenging mission needs.
Realize your Vision!
APOGEE engineering team loves a challenge.
We partner with clients across the commercial, civil, and intelligence communities integrating innovation, reengineering, and leading edge software and tools to produce technical solutions, products, and results that help your organization meet tomorrows goals…today!

SaFE Agile & DevOps
APOGEE's DevOps mindset, culture, and set of technical practices provides communication, integration, automation, and close cooperation among all the people needed to plan, develop, test, deploy, release, and maintain a solution.
Using SaFE enterprises, our engineers break down silos and empower each Agile Release Train (ART) and Solution Train to continuously deliver new Features for our DevOps implementing clients.

Cloud Computing
It's all about the Cloud if your organization cares about Cost, Speed, Global Scale, Productivity, Performance, and Reliability. APOGEE Cloud Engineers are certified in Amazon Web Services and IBM Cloud technologies.
We help our clients with migrating or developing Infrastructure-as-a-service (IaaS), Platform-as-a-Service (PaaS) and Software-as-a-Service (SAAS) solutions in private, public, and hybrid cloud deployments.

R&D
APOGEE Foundry Lab Engineeers (FOUNDroids) apply systematic basic and applied research to develop leading edge solutions, new approaches, and enhanced knowledge.
We use agile management methods and prototyping to refine intellectual property and tools to help our clients solve challenging hurdles, train our employees to understand customer missions, expand technical mindsets, and foster a corporate spirit of creativity and innovation.

Modeling & Simulation
APOGEE engineers use tools and conceptual models to create realistic and dynamic simulations to provide Analyses Support for planning and experimentation, Systems Engineering Support for procurement, development and testing of systems, and Training & Education Support.
Our M&S efforts establish and validate requirements and baselines through a blend of algorithmic and analytic techniques through visualization that provides trusted data directly to decision makers.
Move forward using innovative, powerful software that empowers your data and decision making.
APOGEE's software expertise blazes a trail to new levels of productivity and efficiency. Our trained teams utilize cutting-edge technologies and modern approaches including: