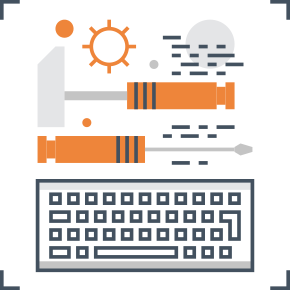 Enterprise Engineering
∫dx part of your 6(5!)2 sec!*
In today's increasingly complex technical environment, APOGEE understands the need to have a mastery of our clients' challenging systems. APOGEE approaches Enterprise Engineering, from system design and creation to smooth operation and rigorous testing, with the knowledge that no two systems are ever the same. It all starts by quantifying enterprise goals and identifying the most efficient path forward.
*An integral part of your day!
Both smart and connected.
At APOGEE, Enterprise Engineering is not a separate team or initiative. It is a fundamental part of each of our core Data Science & Analysis, Software Development, and Business Services team methodologies.

Systems Requirements & IV&V
APOGEE Systems Engineers help organizations capture and refine detailed requirements with a focus on building the right systems and building them right. A core approach to APOGEE assessment efforts is to immerse ourselves in the history, politics, and culture of an organization. Invested understanding is core to validating processes and improving the quality and completeness of an organization's products and services.

Network / Systems Administration
Computer networks are critical parts of every organization. APOGEE Network and Systems Admins are responsible for the day-to-day operation of client networks. They design, acquire, install, configure, maintain, and analyze computers, peripherals, local area networks (LANs), wide area networks (WANs), network segments, intranets, and other data communication systems.

Cyber Engineering
APOGEE Cyber and Information Systems Security Engineers support Information Assurance teams, System/Network Admins, and program technical staff. They plan, implement, and assess organizational security protections to protect computer networks and systems. Our Cyber Engineers are up to date on IT security and the latest methods attackers use to support development, test and operations efforts, and to achieve/maintain cyber accreditations.

GEOSpatial Intelligence
APOGEE's deep understanding of the geospatial enterprise is the foundation for our integration and acquisition support expertise. We develop enterprise strategies, con-ops, so-what analysis, and models for GEOINT / SIGINT / COMM / GROUND systems to enhance clients' already exquisite geospatial intelligence. Our SME's work hand-in-hand with our clients to explore analysis of alternatives, define government reference architectures, acquire, manage, and operate ISR National Technical Means.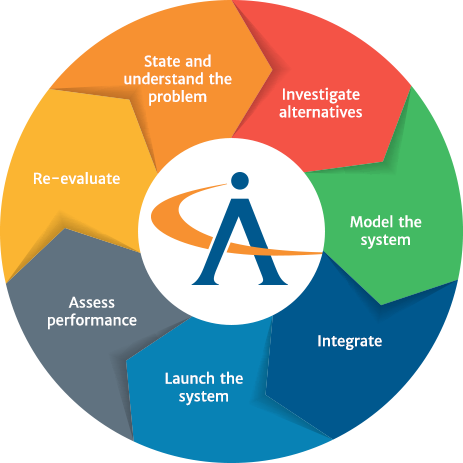 Anticipate challenges and then rise above – that's continuous engineering.
Before any of our teams start a project or analytic exercise, we apply a trusted 7-task approach:
State and understand the problem
Investigate alternatives
Model the system
Integrate
Launch the system
Assess performance
Re-evaluate
Our method for implementing the enterprise engineering process is not sequential; tasks are performed in a parallel and iterative manner to maximize customer interaction, requirements refinement, and project success.