APOGEE @ The Movies!  Winter Solstice Edition!
STAR WARS: Episode IX finds the surviving Resistance members facing the First Order once more as Rey, Finn and Poe Dameron's journey continues.
Fire up the HyperDrive and make the jump to lightspeed to rendezvous at the Fairfax Corner XD Spaceport.
Be sure to avoid the orbiting Star Destroyers and Battle Droid concession line patrols. 
RSVP to APOGEE Alliance High Command by Wednesday, 12/18/2019 for you and your squadron.  With the huge opening weekend demand our dedicated Theatre Cruiser can only hold a crew of 129 so limit to your best squad. 
#AdamsAMandalorian #EmperorSaysWhat? #ReyLo #APOGEE@TheMovies #APOGEEStarWars
Location
Cinemark Fairfax Corner 14 and XD, Fairfax Corner
Event Image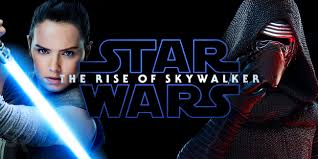 Event URL
http://apogeeintegration.com/contact-us?area=events