APOGEE wants to put an exclamation point on the end of the ThanksGiving season!
Brace your bow, Nock your string, Fill your quiver, Suit up and join APOGEE's merry band of movie goers as we screen Robin Hood at Reston Town Center!
In this latest and greatest remake, we are introduced to a war-hardened Crusader and his Moorish commander as they mount an audacious revolt against the corrupt English crown in a thrilling action-adventure packed with gritty battlefield exploits, mind-blowing fight choreography, and a timeless romance.
APOGEE, Friends, Family, Clients...Let's Do This!
#PeasantWave #NottinghamSux #SharpenYourArrows
Location
Bow Tie Cinemas, Reston Town Center
Event Image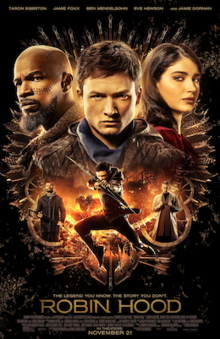 Event URL
http://apogeeintegration.com/contact-us?area=events