It's time for another installment of APOGEE @ The Movies!
Tell Alexa to save Tuesday as the movie date!  Be sure to keep your eyes peeled for shapeshifting Skrulls or militant Kree on your voyage to join APOGEE's inter-galactic band of movie goers in Reston Town Center.
CAPTAIN MARVEL is the 21st entry into the decade long buildup of movies from IronMan to Black Panther that culminates later in the Spring in Avengers:End Game.  This story follows Carol Danvers as she becomes one of the universe's most powerful heroes when Earth is caught in the middle of a galactic war between two alien races. Set in the 1990s, "Captain Marvel" is an all-new adventure from a previously unseen period in the history of the Marvel Cinematic Universe.
Please RSVP by 03/05/2019 with your team size.  The Kree Supreme Intelligence has decreed that parking for your ship is free in any of the garages after 5pm.  Avoid street parking.
APOGEE, Friends, Family, Clients...Let's Do This!
Event Image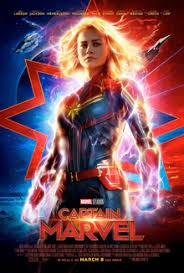 Event URL
http://apogeeintegration.com/contact-us?area=events