APOGEE gives the NGA a data edge!
Posted April 16, 2018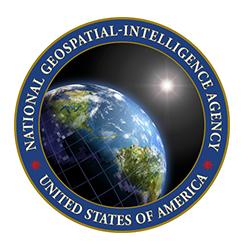 We hear a lot about technology being the answer to big data glut and turning disparate data sources at federal agencies into cohesive trusted knowledge. How? Start over in The Cloud? Create Custom Databases? Magic? What problems can we solve first?
After meeting with key stakeholders at National Geospatial-Intelligence Agency (NGA), APOGEE Data Scientists took 2 specific big data concerns of NGA Leadership and rolled up our sleeves and went to work.
NGA Problem 1:  What can NGA do with the huge amount of unmined employee and contractor badging in/out data? 
The first hill to climb was data cleansing and prep. Apogee integrated badging, login, parking, and human resources data to create views of employee and contractors behavior, facility usage, and attendance trends.
With a usable integrated data set completed, we needed to create a platform to provide collated, accessible, and understandable information and alternatives for NGA Decision Makers.  APOGEE chose Tableau Software and created custom data tools to generate innovative and interactive visualizations to deliver real-time and historical facilities/personnel information that have enabled the NGA to make data driven facility decisions that were not possibly previously. 
Result:  Through the use of data science techniques, the power of the Tableau tool, and expert analysis, APOGEE supercharged the agencies ability to facility space plan, effect HVAC efficiencies, and maximize Conference Facility utilization. 
NGA Problem 2:  What would be the impact and mission risk of forming NGA crisis response teams?
APOGEE Data Scientists started responding to this question by developing a series of dashboards and data tools to visualize the workload and spectrum of NGA analysts. APOGEE integrated a plethora of disparate data sources across the agency and highlighted specific areas, mission needs, and Director of National Intelligence (DNI) priorities impacted by any various potential organization re-alignments.
When evaluating the dashboards and information, NGA senior leaders commented,  "We've never had this much information, this well organized." 
While the initial scope of the analysis was to inform a particular question, the power of dashboard visualization was quickly realized by leadership and key stakeholders. 
Result:  These initial Mission Impact dashboards have since been expanded and are currently allowing agency leadership to make data driven, informed decisions related to personnel and analytic efforts.